We just started to create OpenCart 3 themes for free and keep on adding our modules which are also free. This post has OpenCart 3 theme for free, download and documentation is added to customize template CSS, and video tutorial so that you can install the OpenCart 3 theme easily.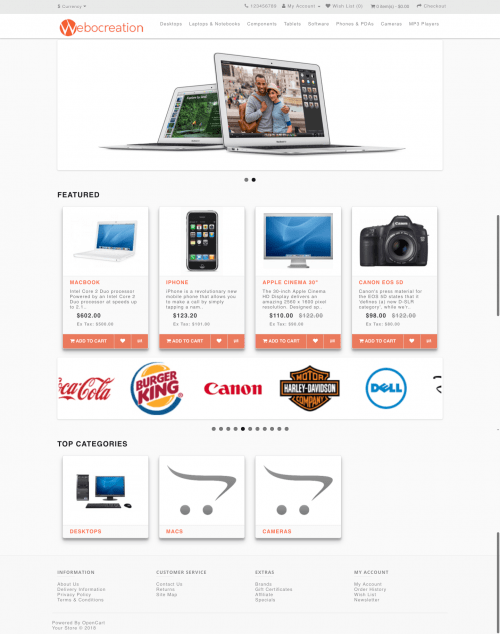 How to install the OpenCart 3 theme?
Extract it, enter into the folder "webocreation-master" and upload the folders to the respective folder, you can see the theme folder at catalog/view/theme which is named as "NepalBuddhaOpencartThemeFree"
Go to admin >> Extensions >> Choose "Themes" in extension types and then edit the store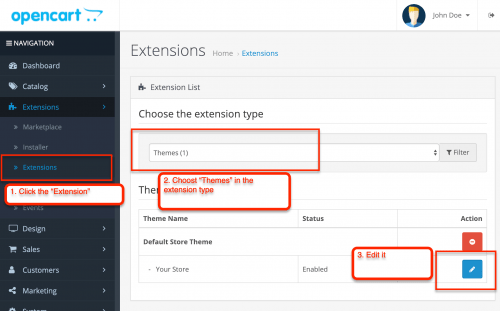 Then, in "Theme Directory" choose "NepalBuddhaOpencartThemeFree"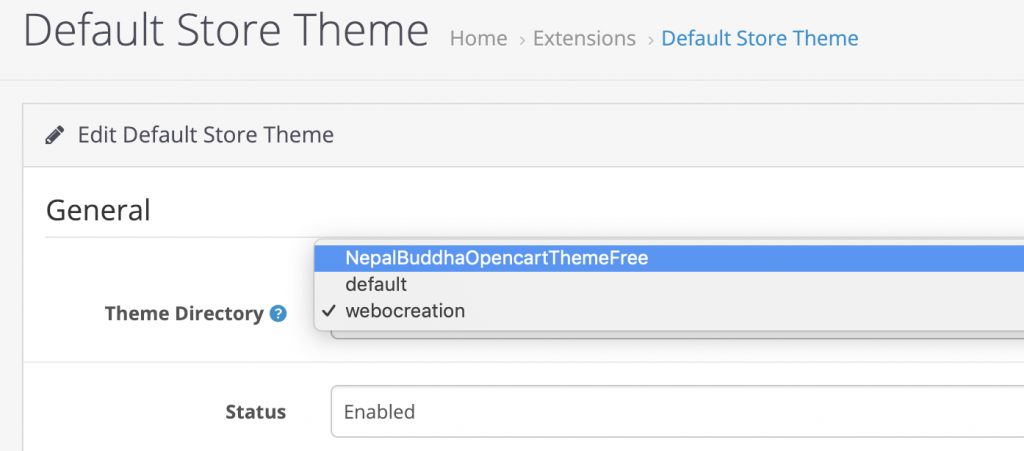 Click save and you will see the success message.
Go to the frontend and you will see the changes.
Let's see a demo at the following URL:
See Demo of OpenCart 3 free theme
Following modules are directly integrated into the theme above:
You can change your template CSS at catalog>>view>>theme>>NepalBuddhaOpencartThemeFree>> stylesheet >> webocreation-style.css
You can see updates at Github:
Following are the setup documentation for the theme:
Please provide us with your ideas and requirement and we try to integrate into the theme as much as possible and make it free to use.