We have come up with 5 phases in the product selling life cycle of eCommerce in 2022 for start-up businesses which include Products Planning, Products Analysis, Products Marketplace, Products Selling, and Product supports. eCommerce is the most profitable business in today's globalized world. You can get your products sold in just one click. There should be proper ways to conduct your online business. eCommerce demands an organized way of dealing with customers. Do not risk your finance without proper guidelines. Your startup really needs guidance before you enter into the vast eCommerce field. In this blog, we have covered 6 proven eCommerce startup guides that will help you to thrive in 2022 and beyond, which correspond to the product selling life cycle for a startup business:
Products Planning: Properly Research Before You Start
As we all know planned properly is half done. Before you spend your time, money, and energy on any eCommerce niche, you should choose the best business model. You need to learn about various eCommerce ideas. Not every business is right for you. You get hundreds of suggestions while taking startup. You only realize later that the business does not relate to your concern.
That being said, you do not necessarily need to focus on such business ideas of others. Research yourself about eCommerce ideas on the internet. Below are a few eCommerce ideas that will guide you in choosing the best niche for your startup:
Do your research on how selling e-products
Research for drop-shipping ideas
Search for private business ideas
Analyze Amazon affiliate marketing businesses
Evaluate On-Demand eCommerce gig.
Product Analysis: Trending Product Research
After having sound knowledge and research of your market product, you need to know your competitors. You need to know the niche of your eCommerce competitors. Do the following things to boost your eCommerce further:
You need to Identify your Direct Competitor
Identify your Indirect competitor
Know how to monetize your eCommerce
Make a list of market competitors and product sites
Analyzing your Competitors Review
Studying Facebook fans' Reviews
Product Marketplace: Functionalize A Proper Website
Website is very important for your eCommerce startup. It gives your startup professional taste. Keeping in view your business model, you need to do the following things:
Using keywords and selecting your target audiences
Making a calendar for your blog
Enabling HTTPS
Creating Sales content
Customizing suitable themes
Logistic plans and product samples for your customers
Read more: Build a free eCommerce website using Opencart 3 user manual in 2021
Product Marketplace: Make Your eCommerce Business Client-oriented
Your eCommerce should be customer-centered. It should be easily accessible for the customers. There should be no complexities regarding your Market Product at any cost. You should research your competitive brands first. Then you should make your brand different from your market competitors. There should be no similarities with your competitors. The following points will help you out a lot in this regard:
Draft your brand logo
Purchase a Brand Domain name
Generate a profile for your brand
Use genuine photos for your brand
Product Selling 1: Search for Target Product Market
You need to look for a trending market idea. It is not necessarily important that the idea must be competing. You can focus on your own niche. You don't need to choose highly competitive markets. You can select a minor market product for your eCommerce startup. The following options will be handy for your startup:
Search best-selling products on Amazon- eBay etc
Compare prices of products on different online sites
Use Quora to get more ebusiness ideas
Search Amazon, Walmart, and eBay reviews for Product Modification Ideas
Validate your product ideas with the help of social media platforms
Use JungleScout or Helium10 for low market products
Product Selling 2: Email Automation for Your eCommerce Startup:
Automation of Email should be prioritized by you for the eCommerce startup. You might fail your eCommerce plans if you fail to automate a good Email to your startup. The following tips will help you out in this regard:
Email Automation setup for your Market Product
Purchasing Welcome Email Automation
New customer Email Automation
Win Back Email Automation
Read more: Manage, send, apply and design custom Gift Vouchers in Opencart 3
Product Support: Client services
Managing product support involves three main concerns: user expectation, performance, and requirements.
User training for the products
Help desks and call setups
Maintenance requests and prioritization
Fault identification and improvement
Outsourcing simple tasks can also help.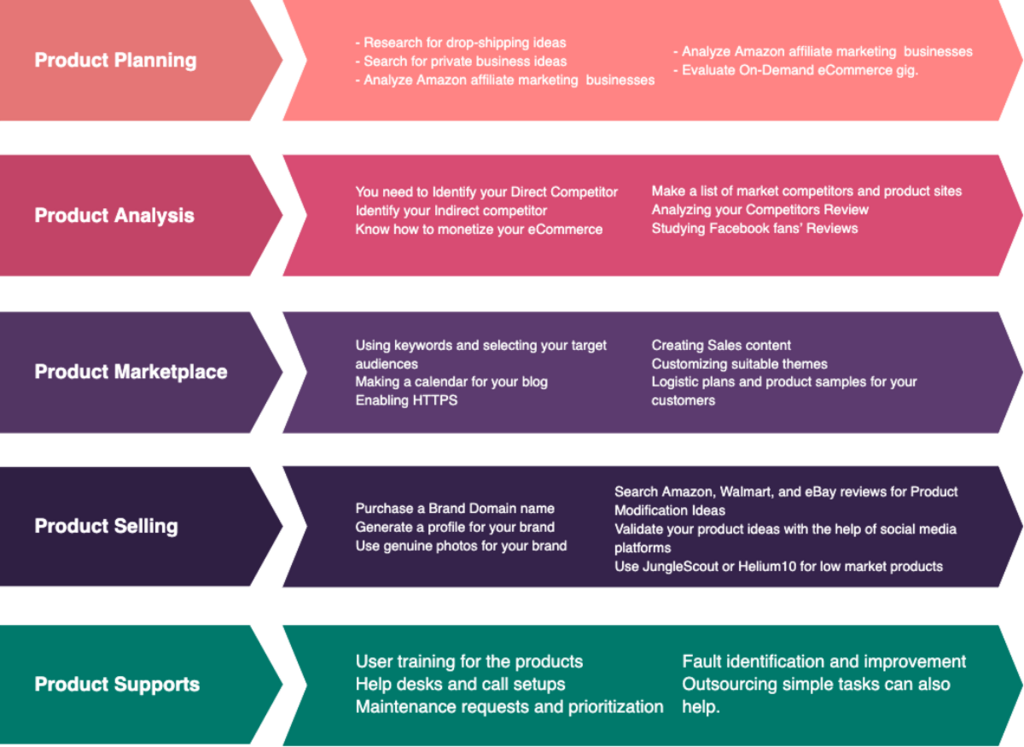 Apply these 6 proven eCommerce startup guides to thrive and excel in 2022 and beyond. Let us know if you have any other startup guides to thrive or have any questions or suggestions, please subscribe to our YouTube Channel and look for other free Opencart extensions. You can also find us on Twitter and Facebook.