As lot of our customers were asking for the Buy Now Pay Later setup so we researched how to setup BNPL payment method in Opencart eCommerce. With the rise of e-commerce, new payment options have emerged, and one of them is Buy Now Pay Later (BNPL). This option allows consumers to purchase items immediately but pay for them in installments over time, often with no interest or fees. We have listed some advantages and disadvantages of Buy Now Pay Later:
Advantages of Buy Now Pay Later
Convenience: BNPL allows consumers to purchase items they may not be able to afford outright, spreading the cost over time in manageable installments. This can make expensive purchases more accessible and affordable.
No interest or fees: Many BNPL services offer interest-free or fee-free payment plans, making them an attractive option for budget-conscious consumers.
Easy to set up: Setting up a BNPL account is often quick and straightforward. Many retailers offer BNPL options during the checkout process, and consumers can apply for an account on the spot.
Good credit not always required: Unlike traditional credit options, BNPL may not require a credit check, making it accessible to people with poor credit or no credit history.
Disadvantages of Buy Now Pay Later
Potential for debt: BNPL can encourage overspending and lead to consumers accumulating more debt than they can afford to repay. Late or missed payments can result in additional fees and harm credit scores.
Hidden fees: While many BNPL services are fee-free, some may charge hidden fees or penalties for missed or late payments.
Impact on credit score: While BNPL may not always require a credit check, late or missed payments can still harm credit scores and make it harder to obtain credit in the future.
Limited availability: Not all retailers offer BNPL options, and some may have restrictions or requirements that limit who can apply.
Opencart payment modules/extensions those support Buy Now Pay Later
Some companies that offer a BNPL service are Paypal, Klarna, Affirm, Perpay, Four, Flex, Splitit, etc.
With Affirm you can shop now pay later at all your favorite retailers. Split the purchase into installments and most options are interest free.
https://docs.affirm.com/platforms/docs/opencart-install-and-configure-affirm#install-affirm-on-opencart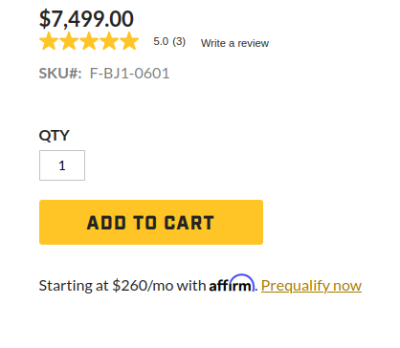 Download one of the modules: OpenCart 1.x extension / OpenCart 2.x extension (excluding 2.2) / OpenCart 2.2 extension / OpenCart 3.x extension
Go to Extensions > Extension Installer and click Upload. Browse to the extension file downloaded in Step 1.
Go to Extensions and select Payments from the dropdown.
Find the "Affirm" payment method and click the green Install button.
Download the module and install it as other module. Then, while making the payment, you will see the Pay Later option in PayPal.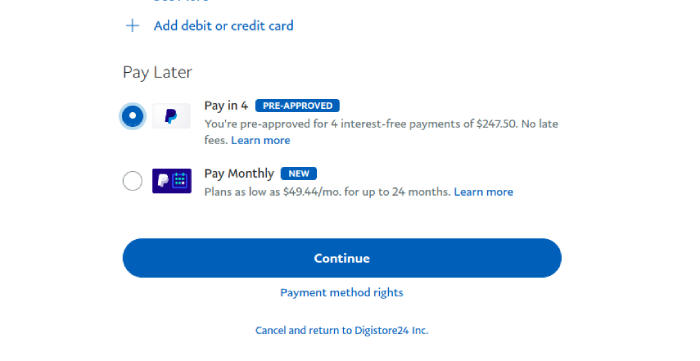 Klarna Checkout for Opencart
Install the Klarna Checkout payment module which is by default in Opencart 3 and once you reached to Klarna payment you can make payment through BNPL which is interest free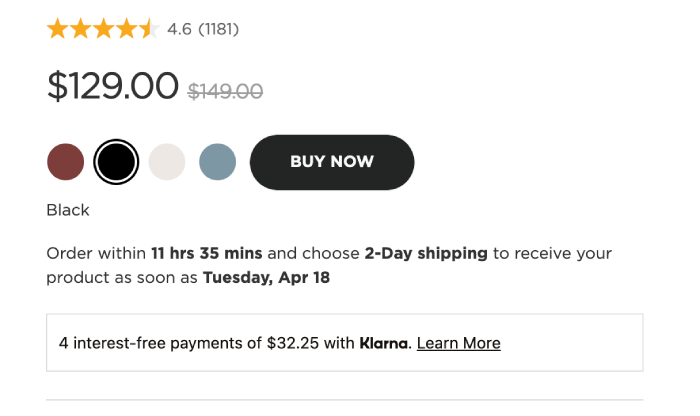 Conclusion
Buy Now Pay Later can be a convenient and attractive option for consumers who want to spread the cost of their purchases over time. However, it's important to carefully consider the pros and cons before signing up for a BNPL account. If you're disciplined with your finances and able to make payments on time, BNPL can be a helpful tool. But if you struggle with overspending or have trouble making payments, it's best to avoid BNPL and explore other payment options. Providing Buy Now Pay Later option in your Opencart store can increase the conversions of you store so provide the BNPL payment options to your customers.