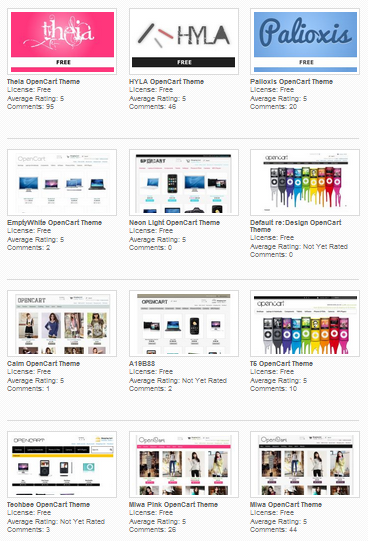 Today I am very amazed why the following templates are free. I was just searching for the free template found out a bunch of themes that are free and have a great standard.
For free opencart 3 theme click here.
For OpenCart 2.3.0.2 I am creating my own free OpenCart theme for free, but it is still in development, you can check here.
Demo for the NepalEverest OpenCart free theme
You can pre-order it and I will provide you files once I published my first version. Enjoy.
These templates are provided by Shyn who is an Opencart user. You can see the following link to download directly from opencart extension section
https://www.opencart.com/index.php?route=marketplace/extension&filter_category_id=1&filter_license=0
https://www.opencart.com/index.php?route=marketplace/extension&filter_member=shyn
You can download the premium opencart theme for free. They are a really premium opencart theme. I really love them.
The best theme I found among them is Miwa Pink OpenCart Theme but all others are also best.
Themes that Shyn providing for free are:
EmptyWhite OpenCart Theme
Neon Light OpenCart Theme
Calm OpenCart Theme
Techbee OpenCart Theme
Miwa Pink OpenCart Theme
Miwa OpenCart Theme
T5 OpenCart Theme
I hope he/she will keep supporting the opencart community for free, really appreciate the good work or best theme for free.
Thanks a lot to Shyn