eCommerce automation simply means switching manual tasks into automated ones through software. With the advancement of technologies, shopping can be done in Just Walk Out Technology, the checkout-free shopping experience is introduced. Just Walk Out Technology detects products taken from or returned in the cart automatically and when you leave the store it charges you automatically on the card that you sign up for. So, to keep up with enhancement and competitors, we need to automate the workflow of your eCommerce as much as possible. Tasks like billing, email checking, notifications, and other similar tasks are easily carried out through automation.
Automating your online store may not cause any harm to your employers but saves their precious time. It boosts customer interaction, creativity corners, and big-picture thinking. All these things have really important roles in the line of your business.
Here are some of the best lists of eCommerce automation ideas that will prove themselves fruitful for your eCommerce.
Online Try-Ons with 3D visualization, VR and AR
With the introduction of cutting-edge innovative technologies like computer vision, VR, AR, sensor fusion, and deep learning, now it is possible to implement the online virtual Try-Ons so the customers can experience the 3D look and try it online and accurately sizing. AR technology will help with 3D visualization so the customers can try as many clothes as they want and keep on trying until they are fully satisfied. Having these kinds of technologies implemented, there will be an increase in conversions, reduced returns, personalization, safe, and security.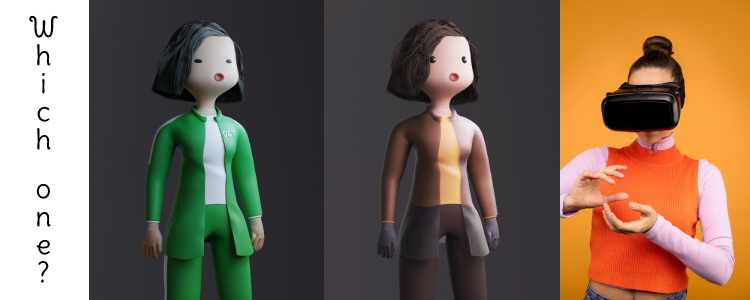 Read about: How e-Commerce will be affected by Web 3.0 and blockchain?
Recommender system with machine learning algorithms
The recommender system is part of machine learning and all big companies like eBay, Amazon, Walmart, google shopping, etc everyone use some sort of recommender system. As you see "Recommended Products", "Sponsored Products" and many other sections of the page show different products for everyone, so it is recommending similar products as per your search, order history, geographic, demographic, etc. It keeps on learning what are your preferences, ideas and predict what products you like and recommend similarly, with which the conversions can increase. The recommendation can be content-based, collaborative filtering, item-based, user-based, scoring each item, ranking, and re-ranking, analysis of criteria or constraints with machine learning and provide relevant things that are expected as a recommendation, so in this evolving using recommender system in eCommerce website and we highly recommend to use it as it can help on increasing the conversions.
Extensive use of API and Web Services
APIs are easy to use by third parties, such as providing helpful documentation, monitoring API performance, and even monetizing API usage. With APIs, you can connect data, apps, devices—all the "things" you need to speed innovation with APIs and microservices. A web service for automating shopping over the Internet from a portable mobile device accessed by a user. First, shopping automation is considered a hardware system like an embedded device product. They are connected to the network through protocols. At the same time, portable mobile devices also use the WAP protocol to connect to the network. So, to automate development and innovate easily and maximize the investment, extensive use of API and web services are important.
Read More: Pull products from another website through API and syndicate it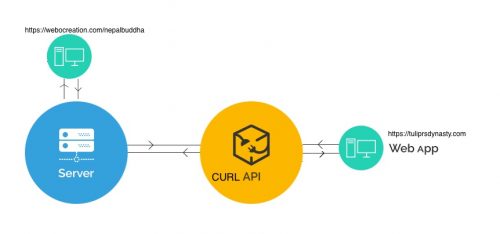 Image and video interactivity and quality
Image interactivity technology enables the creation and manipulation of product images on websites, affects experiential value and instrumental value. So having quality and interactive images and video can help a lot. Like a 360° view of the products, like for example if selling cars, exterior 360°view and interior 360° view and multiple quality images may help get the assurance of the customers. Factors dependent upon Web site interactivity have been embraced by online marketers to entice the consumer to visit the site, purchase online, and be satisfied enough to get a repeat visitor/customer
Addresses Automation – use google map API to automate the Shipping Address and Payment Address
The Place Address Autocomplete form gets selected addresses from the Google Places database and uses them to fill out the address form automatically. Automatic address form filler is important and useful when you are using a shipping address for an online order, a credit card billing address, a ridesharing booking form, etc. You can easily integrate the google map API to your checkout form with something like the below:
https://developers.google.com/maps/documentation/javascript/examples/places-autocomplete-addressform

Cognitive behavioral analysis of the Customer
You can boost your eCommerce up to 95 percent only by paying attention to your customers by just 5 percent. Google will display the results in different ways, depending on what is most useful for the type of information you are looking for with analysis of components of cognitive, behavioral, interpersonal, browser cookies, browser history, etc. Once you search in one platform for example google.com then it will show the ads and similar products or content on Youtube, Google maps, etc. So, cognitive-behavioral analysis of the customers is very important to understand your customers and improve as per it. Like
Collect feedback after every sale
Honest reviews matter in the line of your eCommerce business. They can make or break your online store. To have honest and good reviews, you need to gather your customers' reviews on every sale. You can encourage reviews by sending follow-up emails to your customers. Simply, you can provide the link where your customers can share their reviews.
If you ever receive any bad reviews on your sales products, make sure that you are responding to them. Find out the case and cause behind it. Never let anyone joke about your market products as it has a catastrophic effect on your eCommerce.
Dropshipping is beneficial
Many of the eCommerce businesses automate order fulfillment so businesses do not need to think about logistics like shipping, payment, etc and this is possible by dropshipping. Dropshipping means simply adding products to your store and shipping them directly to the customers. Dropshipping lowers the risk of harming your eCommerce business as there is no inventory problem. You should be cautious in selecting the market products for your eCommerce store for dropshipping. But automating your eCommerce businesses just to handle websites can help you lower the risk and higher the profit.
Automate your inventory for low-stock items, Printing and sending shipping labels
It is so frustrating for the customers if they find any item out of stock. So, to handle such a hazardous situation you can automate your inventory list. Setting up a notification system, you can notify on time when you are nearly going out of stock. And thus you can lessen your customers' frustration. Likewise, you can automate printing and sending shipping labels and also send the tracking numbers in just one click.
Email Automation: Sending reminders to your customers for re-orders
If your eCommerce business is related to products like health stuff, food, make-up stuff, then you should be sending reminders to your customers every week. They will need the items once they are out of it. Note the time of the product you sell to them and fix automated mailing on a specific date as a reminder. You can use the most outstanding eCommerce automation tools to sync the accounts of your daily eCommerce customers. So it may be easy for you to send your newsletter and emails to your customers. One example is like:
Send abandoned cart emails to your customers
Almost 80 percent of the cart emails are abandoned automatically. Abandoned cart emails help you get back all your old customers. You can integrate your eCommerce software with any native mailing provider.
Another simple workflow example of how to create subscribers from the website to Mailchimp and then log the activity to the Pardot marketing automation tool.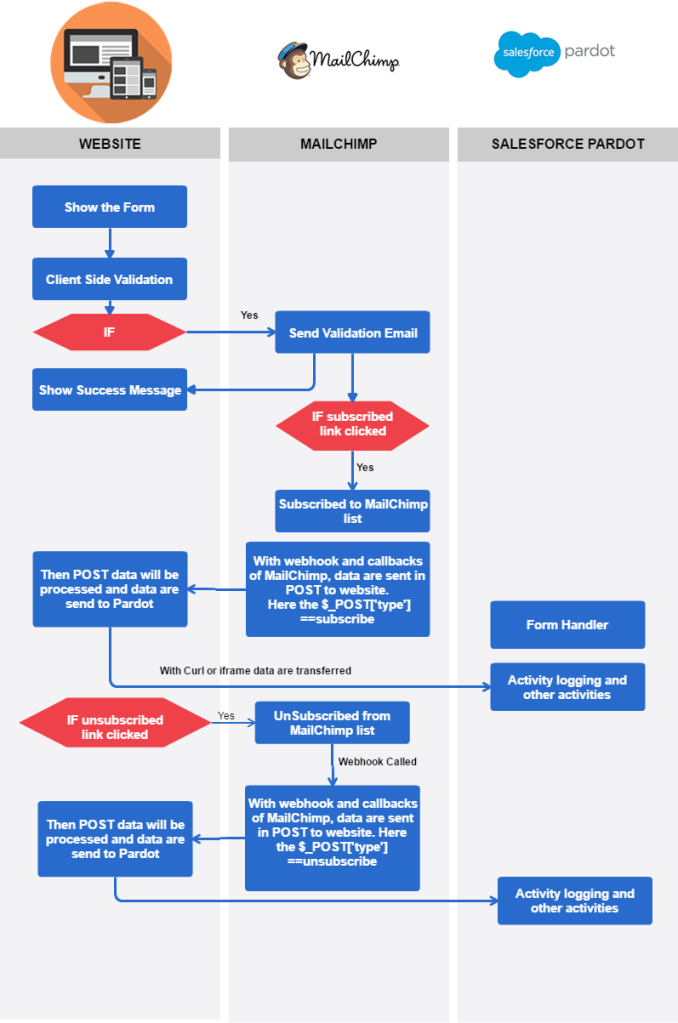 Read about: How to integrate Pardot on the website easily?
Social Media on Autopilot, Schedule social media posts for your eCommerce
To promote your eCommerce, you need to know about marketing tactics on social media but you don't need to consume your energy on it, you can automate the posting of products, content automatically on social media platforms. These tools automatically post your schedule plans on Facebook, Twitter, and other social media platforms. You can boost your eCommerce with just a single click in today's world. That is the reason we should opt for automation regarding our eCommerce projects.
In this way, you can implement multiple automation in your eCommerce website. Please let us know if need support to create any automation we have created automation for reporting, stock monitoring, batch processing, API analytics, and many more, as well as please post your questions or comments, or any other automation that you guys are using. In our upcoming posts, we will write about tools that we use for automation as well. You can follow us at our Twitter account @rupaknpl Facebook page @Webocreation. Subscribe to our YouTube channel for Opencart tutorials, and click to see other eCommerce tips and tricks.