In Opencart tips and tricks, we are showing how to add default or custom OpenCart modules in Journal 3 OpenCart theme.
Go to Journal >> Layouts >> then edit where you want to show the OpenCart custom or default theme.
Then hover over to the row that you want to show the image and click "Add Module" + button.
This will add a content section, then click on it and a popup with lists of modules shows.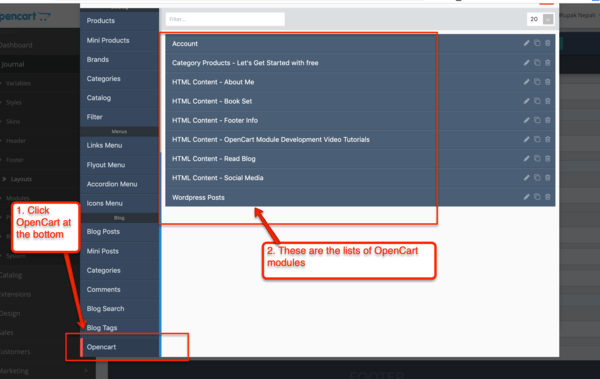 Go to the bottom of the popup and click "Opencart"
This gives lists of default Opencart modules
Choose, edit them as per your requirement, and add them to that layout.
Read: Learn Journal theme customization coding tutorial
We hope that tips help someone. Let us know if you have any questions or suggestions, please subscribe to our YouTube Channel for Opencart video tutorials and find more Opencart tips and tricks. You can also join us on Twitter and Facebook.