In Opencart 3 we can manage the stock statuses. For that go to admin >> System >> Localization >> Stock Statuses then you can enter the Stock Status Name. In this section, you can create Out of Stock statuses to be displayed on the product page when a product is out of stock. The image below shows default stock statuses: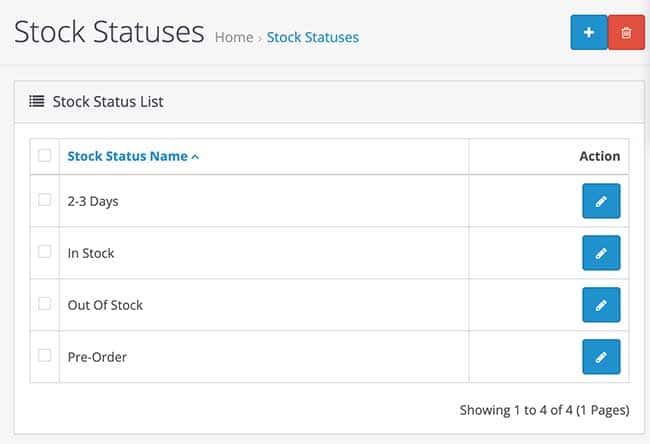 Opencart has multiple stock settings at admin >> System >> Settings >> Edit the store >> and go to Option tab >> Stock section, you will see multiple settings for Stock.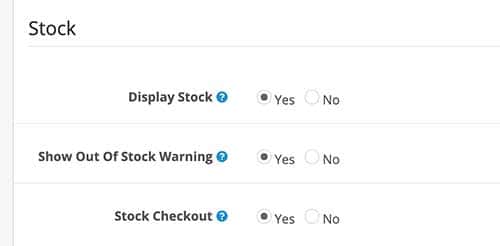 Display Stock: Display stock quantity on the product page.
Show Out Of Stock Warning: Display out of stock message on the shopping cart page if a product is out of stock but stock checkout is yes. (Warning always shows if stock checkout is no)
Stock Checkout: If selected yes it allows customers to still check out if the products they are ordering are not in stock.
If you select the Display Stock to Yes then you can select which Stock Status name to show on the product page. Go to admin >> Catalog >> Products >> Edit/Add the product >> go to the Data tab, then go to the Out Of Stock Status field then you can choose which Stock status name to show in the frontend on the product page.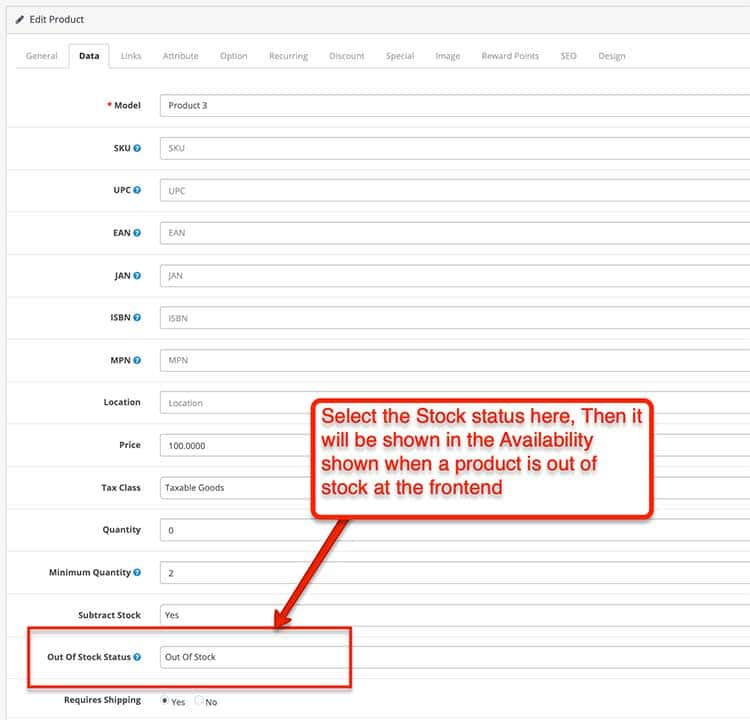 As in the below image, it will show the Out of Stock Status in the frontend.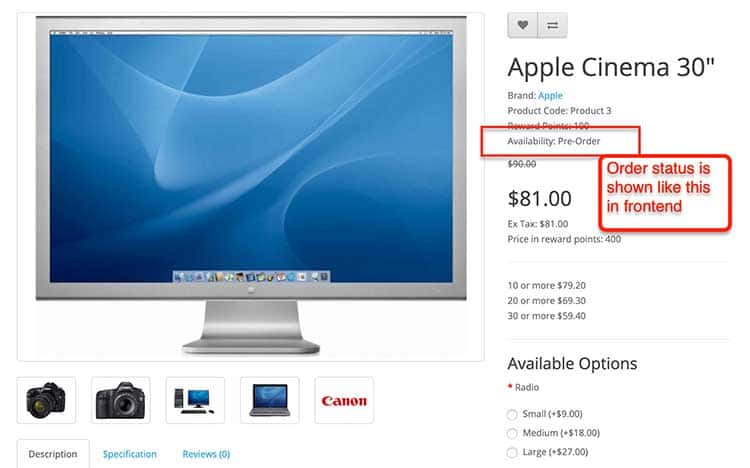 In this way, you can manage the Stock statuses in Opencart. Please don't forget to post your questions or comments so that we can add extra topics. You can follow us at our twitter account @rupaknpl, subscribe to our YouTube channel for Opencart tutorials, and click to see all Opencart user manual.