The easiest and fastest way to take the full webpage screenshot in chrome without the extension and just two commands is below:
Click "Option + Command + J"
Then click "Command + Shift + P"
Type "Capture full-size screenshot" and click it, your full screenshot will be captured and downloaded
Above is the Mac command, in Windows, it is similar just use Ctrl instead of Command and Alt instead of Option.
When you click the "Option + Command + J" it opens developer console: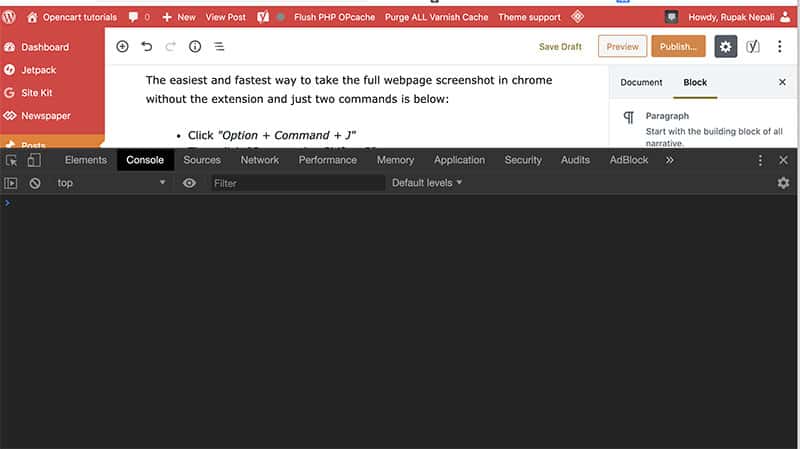 Then click "Command + Shift + P" to open the input box and start to type full size to run command and you will see like below:
Click it and your fullscreen webpage is captured and downloaded.
We hope this help someone to take the full page screen capture in chrome easily. Please don't forget to post your questions or comments so that we can add extra topics. You can follow us at our twitter account @rupaknpl and subscribe to our YouTube channel for opencart tutorials.