As web developers, we use the following 17 chrome browser extensions that make our development and testing easy, efficient, and save lots of time.
You can analyze the web page for violations of best practices. This extension helps web developers easily discover problem areas in websites. Once you installed it, you can click the extension icon and it gives you a list of practices of SEO, Mobile, Usability, Accessibility, Social media, and performance, which helps you easily identify the problem and fix them.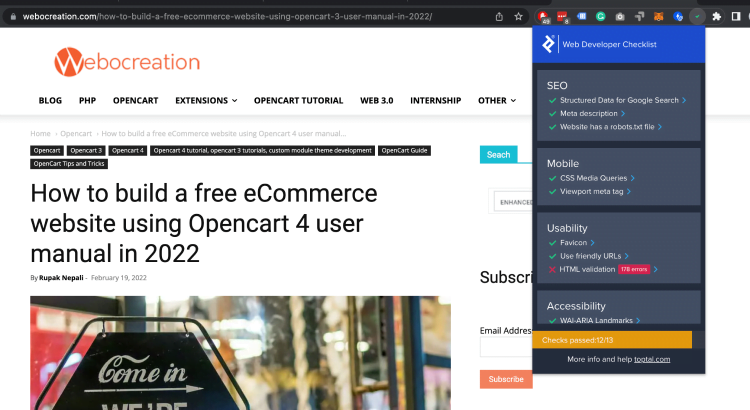 Block ads and pop-ups on YouTube, Facebook, Twitch, and your favorite websites. AdBlock is the best ad blocker with over 60 million users, and one of the most popular Chrome extensions with over 350 million downloads!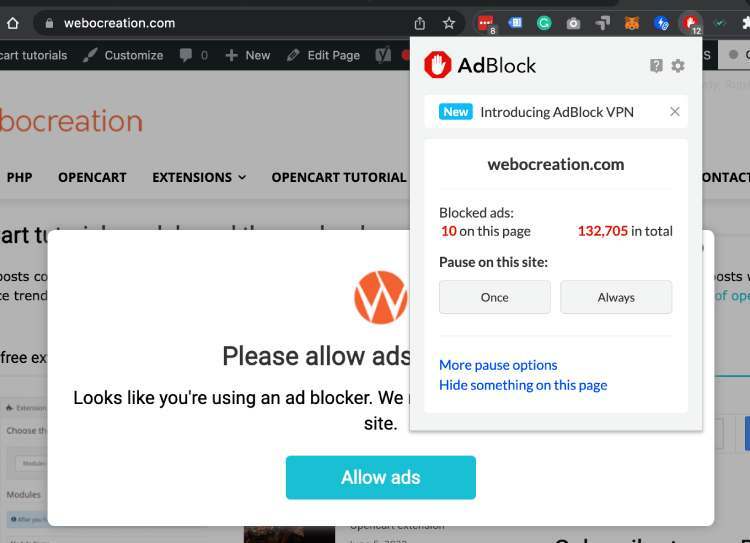 Extension for screen recording that immediately converts any procedure into a tutorial. All you have to do is click "record" and go through the process you want to share. Scribe monitors your clicks and keystrokes to instantly create your guide. Answer questions, build SOPs, and train teammates FAST.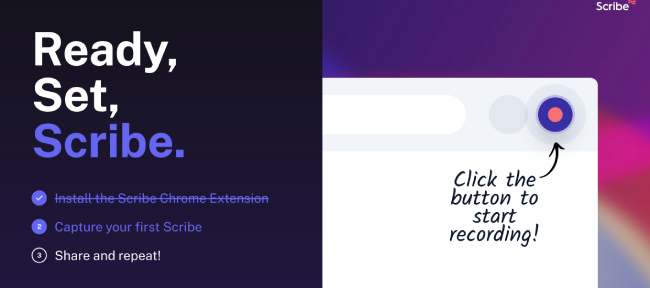 The AMP validator checks the current page to see if it's an AMP page, then runs it through the AMP validator and reports if the page passes (green) or fails (red). ) via the extension icon.
Take a full screenshot of your current and trusted page without asking for additional permissions! The easiest way to take a screenshot of an entire page in your current browser window. Click on the extension's icon (or press Alt + Shift + P), see the extension capture every part of the page, and be taken to a new tab of your screenshot where you can download it as an image or PDF or even just drag it to the desktop.
Stop wasting time with manual copy-pasting! It's a no-code workflow automation app that replaces your repetitive tasks with a single shortcut. One-click automation for your repetitive tasks Stops wasting time with manual copy-pasting! Bardeen is a no-code workflow automation app that replaces your repetitive tasks with a single shortcut. Connect your favorite web apps and build custom automation in minutes.
The Optimize extension allows you to test and customize your website with Google Optimize. Create a better website experience with Optimize. Once downloaded, use our visual editor to edit anything on your site (text, images, layouts, and more), then preview these new experiences and how they will look on different devices before launching your site test.
The Chrome Page Analytics extension lets you see how your customers interact with your web pages, including what they click and don't click. Use this information to optimize your website presentation, improve user experience, and increase conversions.
Tag Assistant helps troubleshoot the installation of various Google tags such as Google Analytics, Google Tag Manager, and more. Tag Assistant helps you check if various Google tags are installed correctly on your page. Simply navigate to any page and Tag Assistant will tell you which tags exist, report any errors found, and suggest improvements you can make to your implementation. Most Google tags are checked, including Google Analytics, Adwords conversion tracking, and Google Tag Manager.
Copy any on-screen text directly from videos with Selectext.
LastPass, an award-winning password manager, saves your passwords and gives you secure access from any computer and mobile device. LastPass puts you in control of your online life, making it easy to protect and secure vital information so you can access it anytime, anywhere. Save all passwords, addresses, credit cards, etc. into your secure vault and LastPass will automatically fill in your information as you need it.
Submit requests sent through the Chrome Postman app. Postman Interceptor helps you send requests using browser cookies through the Postman application. It can also send headers that are normally limited by Chrome but are essential for testing APIs. Interceptors make this process painless. It is now possible to achieve what previously required a proxy without any additional installation or configuration steps.
Read more: 15 extensions of VS Code for PHP developer
Print Friendly and PDF any Webpage Save Paper and Ink When You Print Print Friendly removes ads, navigation, and junk before your print. Pages are optimized for the ultimate print reading experience.
Grammarly analyzes your sentences as you write and adds color-coded underlines to words and sentences so you can improve your writing. You can apply Grammarly's suggestions with one click, or expand them to learn more.

Identify web technologies Wappalyzer is a technology profiler that shows you what websites are built with. Find out what CMS a website is using, as well as any framework, eCommerce platform, JavaScript libraries, and many more.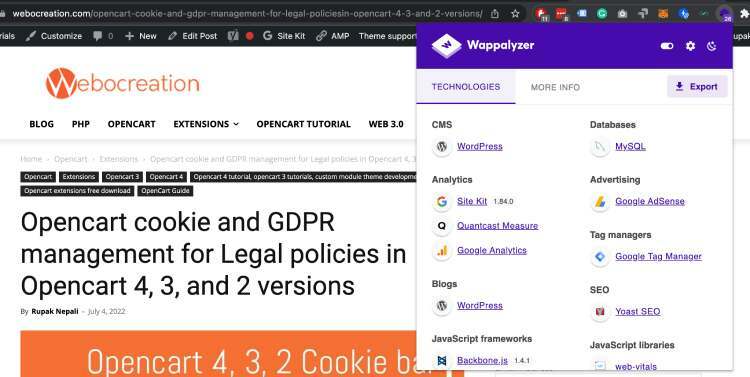 Best RSS feed reader extension for Chrome.
See instantly when new posts are added to any of your RSS and Atom feeds
Easily subscribe to new RSS/Atom feeds by clicking the browser icon
Manage your streams intuitively
Right-clicking the pop-up menu in the context menu allows you to mark everything as read, reload the stream, and other convenient shortcuts
Export your streams so you can import them to another computer and/or keep them as backups to keep them safe
Customize your feed by choosing how many posts to show or change the title
Validate and view JSON documents JSONView port for Chrome.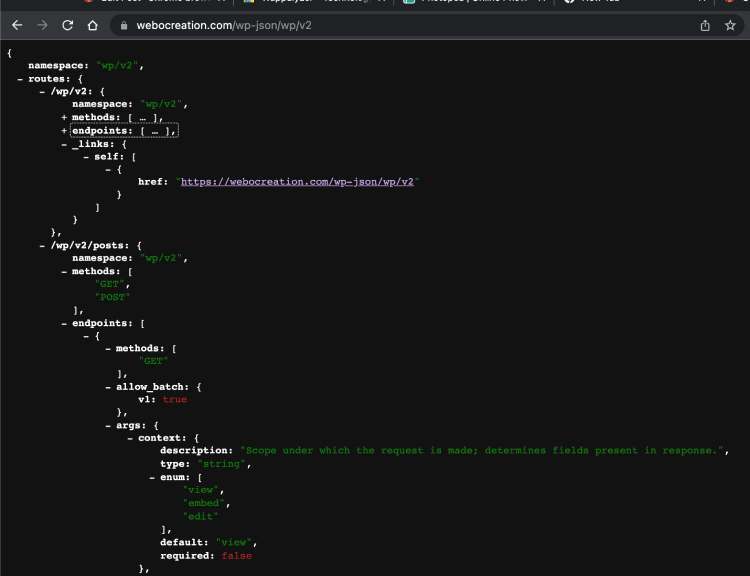 These chrome browser extensions may help you as well. Please. let us know if you have any other extensions that had helped you with your development, need any support, or find any issues. Please subscribe to our YouTube Channel for Opencart video tutorials and get many other Opencart free modules. You can also find us on Twitter and Facebook.