Regardless of the size of your business, compliance, and security are something you never want to neglect. Of course, staying compliant is easier for a business with smaller-scale operations, but it's important to scale your compliance practices as your business grows.
The growth of your business can be exciting, but it can also be a source of anxiety as it also means more matters of concern. The larger your business becomes, the more things you have to comply with. Thankfully, making your business compliant isn't hard to do as long as you put your mind to it.
In this article, we will discuss compliance tips owners of small businesses must know. But first, let us tackle how compliance is helpful to your business.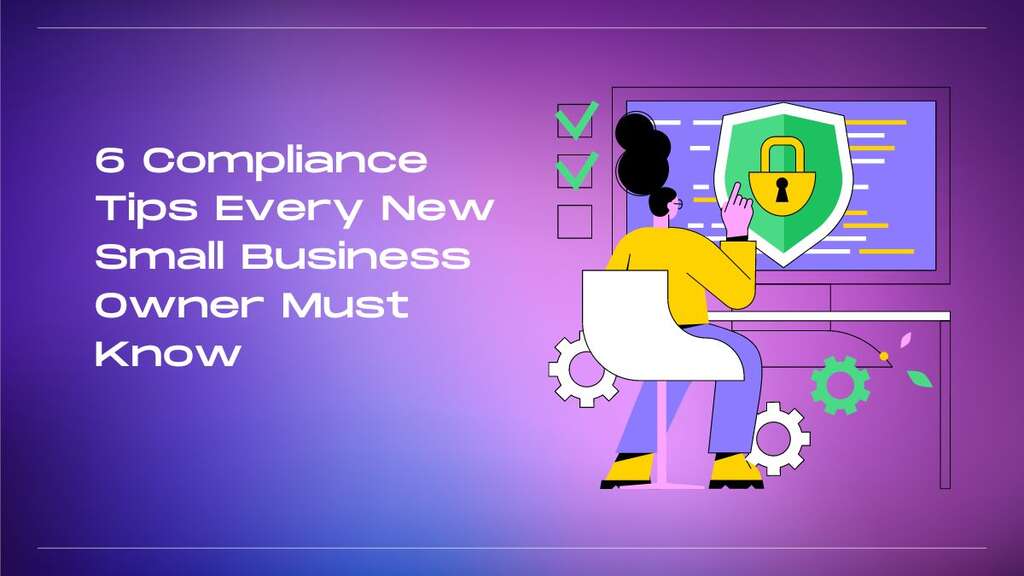 How compliance helps your business
To comply is to follow a set of rules. For businesses, to be compliant means operating legally. A compliant business operates under industry standards, laws, regulations, and ethical conduct standards that cover it. Business owners need to ensure their operations are compliant with all relevant regulations and have the documents needed to back up their claims.
Compliance helps a business in the following:
Building a trustworthy image
Preventing paying hefty fines or being sued due to negligence
Providing guidelines as to what you can and cannot do
Giving employees a sense of safety and professionalism
Review your business structure
Analyzing the business structure for a small business, especially a young one might seem too much, but what it accomplishes is vital to ensuring compliance. Reviewing how your business is designed gives you a clear picture of how responsibility is divided across your team, even if it's comprised of two people. Also, it shows you what your business is lacking across the board.
Have an employee policy handbook
It doesn't matter how many employees you have — you need an employee handbook if you want to ensure compliance. An employee policy handbook is a document containing guidance and information on a company's mission, vision, values, policies and procedures, and code of conduct. The handbook helps ensure that company policies are written clearly and communicated well. Every time an employee faces a situation of uncertainty, they can consult the handbook so they can make a decision with compliance in mind.
Be wary of changes in laws
As society shifts, so do laws. As a business owner, it's your responsibility to be always on top of changes in laws and regulations. Otherwise, your business will have a lot of trouble remaining compliant. Laws are constantly changing, so never assume that your business is in the clear once you have all the processes and procedures in place. Compliance is a process that you'll need to continue for as long as your business operates.
Keep everyone updated on changes
Businesses need to adapt to ever-changing laws and regulations, which means company policies will also be frequently changing. To ensure compliance, you must keep everyone, from the top to the bottom of your organization, updated on changes big or small. Policy changes should be communicated to everyone immediately while the employee handbook should be kept updated.
Communicate in one channel
No one person is solely responsible for the compliance of a business. Everyone in the organization must work together to ensure no violations are being made. To achieve effective coordination, you must centralize company communication. Having multiple channels of communication has its own perks, but the confusion and risks it comes with them overshadow those perks. When employees are using different channels to communicate, it can be challenging to ensure the integrity of the information being disseminated. Having a single channel of communication eliminates these problems. It streamlines the flow of communication and prevents confusion.
If you want to secure and maintain GDPA compliance, having a centralized communication structure for your company should be among your top priorities.
Secure a certificate of good standing
After implementing all the measures required to ensure your business's compliance, you want to secure a Certificate of Good Standing. Having this document means your business is in good standing and backs up your claim to compliance. It's issued by the state and it gives you the right to remain in operation.
If you get the certification, make sure you always have it ready because it's often needed when interacting with lenders and other states. If you fail to get the document, then it means you need to go back to square one to resolve the issue that prevented you from being certified.
Final word
Assuming that compliance is less important for small businesses is a huge mistake you don't want to make. The consequences of failing to comply with laws and regulations don't care whether you're a startup with four employees or a corporation with thousands of employees worldwide. Staying on top of compliance is critical for any business's success. Almost everything — from promoting your business online to designing product packaging — must comply with something.