CHAPTER THREE
Strategic Business Units Analysis
3.1 Strategic Business Unit's Analysis
DP Sign has different strategic business units and management as DP Sign is well aware that how to use these units strategically. In order to fully analyze the business units of DP Sign that are web development, online earning training, and printing, I have used different analysis which not only gives the true picture of the company's different unit but it also gives the depiction of the overall industry analysis in which the company is currently working. There are four types of Analysis which I have performed in order to explore the working of the organization.
3.1.1Web Development department Analysis
3.1.2 Online Earning department Analysis
3.1.3 PEST Analysis
3.1.4 SWOT Analysis
.
All these analyses have been performed by getting data from real-time industry situation as well as the organization. Research articles, news articles, internship reports, manuals are being used in order to effectively analyze the working of the organization. The historical data for the analysis has been taken or maximum 5-7 years back while current data till 2009 has been used.
3.1.1 Web Development department Analysis
Present status of Website development in DP Sign
Though the Website development in Nepal is developing and every year many companies are being registered but the professional person is lacking in our country. DP Sign is also facing the same problem so it is hiring professional from other countries. Like other company in Nepal, DP Sign is also lacking local customer as our country is lacking the knowledge to use technology and computers.
But the use of technology and website in Nepal is also increasing thus DP Sign also has to focus on the local customers. Even personal website are taking market so DP Sign should focus on this site by reducing the costs but increase the volume of sale which ultimately leads to an increase in the profit.
Schools, college, institutions, shopping center are increasing thus DP Sign should focus in this sector also. One of the lackings of the DP Sign is that it lacks advertisement.
DP Sign has to face competition from:
Strong local market
New entrants in the international market
Competition from existing customers
Economic recession
From the strong local market, the competition has been arising from a few companies. These companies are well renowned not only locally but also internationally. In these local companies, DP Sign has been facing competition at website development. At locally and internationally DP Sign is facing the competition as the number of companies is increasing. As the economic recession is a period of recession and throughout the globe world is suffering from the economic crisis, in such a scenario, there is an effect on website development also.
In the context of DP Sign, the market capture internationally is very low in the context of other website company so the company should focus on maintaining the international customers.
3.1.2 Online Earning department Analysis
In the context of D.P. Sign Online Earning training generate about 15% of the Revenue. So this is also one of the most important departments of DP Sign but DP Sign is not focusing on it.
Internet in Nepal is increasing. Some business and people are eager to earn online by sitting at home and being boss of themselves so the online earning has also potential market to earn.
But DP Sign is not focusing in this sector and I suggest them to make a website to unite their team and exchange of click can be done so that everyone can get benefits.
3.1.3 PEST Analysis
PEST analysis is the analysis which we tend to perform in order to analyze the external as well as the internal environment in which the organization is currently working. PEST analysis revolves around the four things.
Political Environment
Economic Environment
Social Environment
Technological Environment
Political Factors
There are many factors, which entice the organization with Government.
Tax policy
Quota
Cyber Laws
Online transactions law
Labor policy
Economic Environment
Recession, devaluation of currency and the policy of government have an adverse effect in the economy.
Social Factors
Due to the increase in education and technological sector, the educational power of the customers is increasing at a speedy rate. They are becoming aware of the brands and the latest technology. Due to this, they are demanding high technological website at a low price in the international market.
Technological Factors
Technology is also a key sector in term of the external environment for website development. The technology is working as a substitute for manpower with more efficiency. DP Sign has to focus on following
Error reduction
Less labor cost
DP Sign should have to focus on maintaining the harmony between the factors of PEST analysis so that it can progress in its life cycle.
3.1.4 SWOT Analysis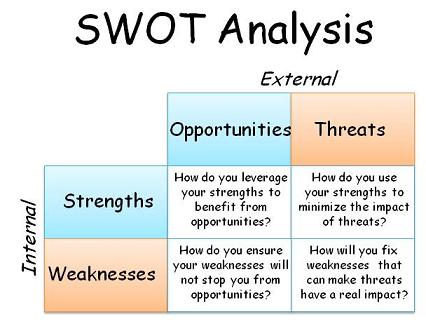 Performing a SWOT analysis involves the generation and recording of the strengths, weaknesses, opportunities, and threats in relation to a particular task or objective.
Strengths
Strong and Prominent International Image
Latest Technology
Competitive Workforce
Creativity and Innovation
Management Information System
ISO Certified Company
Locally Working(Expenses in NRs but earning in Dollars)
Weaknesses
Individualism
Low Production capacity
No opportunity for Training and Development
Lack of teamwork
Lack of continuity of Policies
Too much Specialized Jobs
Opportunities
New Emerging Markets
Bright Local Market
New Cyber laws and Policies
Implementation of technology and websites in the government sector
Threats
Non-supportive government
Government Policies
Growing Competition
Political uncertainties